Digital Intelligence's Impact on Customer Experience 
Consider which option would more likely put a smile on a customer's face: A technician calling to schedule a proactive service due to a potential product problem vs. a break-fix call after the fact. In a world where reputation and brand is now everything, customer experience is a critical success factor. With digital intelligence, companies should no longer need to react to disgruntled customers. We have the ability to be proactive, fix it before there is a problem.  
As consumers, we all know customer experience is among the most essential variables in contributing to a business's strong brand and revenue growth. Businesses must constantly execute initiatives to improve their customers' experience.  
We've all received recommendations for products and books, even when we didn't even ask for them. Similarly, companies seem to know our desires before we are aware of our own needs. Personalization and purchase history allow intelligent systems to make assumptions of what we will like and find value in.  
These same digital intelligent technologies allow commercial product companies to provide outstanding, proactive, highly valuable experiences. Deploying new technology to predict negative experiences before they happen should be the norm for all companies. Products today should never be standalone devices but should be combined with intelligent services to enable outstanding customer experiences. Examples include proactive diagnostics, proactive parts replacement, adjustments required, status changes, device monitoring, and so on.
Pervasive communications networks, IoT, and artificial intelligence allow all product companies to imbed intelligent devices into their products. These devices enable companies to independently communicate critical information. This information is then used to predict, alert, take action on issues, adding value to the overall product experience. 
Driving the Overall Customer Experience with Digital Intelligence
Digital intelligence technologies specifically help businesses improve relationships with customers by enhancing their overall experience. Take Scentbridge as an example. ScentBridge uses their smart IoT scent system to provide businesses with a unique and personalized customer experience through fragrance impressions that match their brand. Not only does this provide a great environment for the customer, but organizations can also track and monitor how effectively their scent marketing is working through their scent system and metrics like Net Promoter Score (NPS) or Customer Satisfaction (CSAT). 
Throughout the years, IoT has provided many benefits from convenience to efficiency. Now as we add digital intelligence, AI, machine learning, and other advanced capabilities our ability to deliver a superior customer experience is stronger than ever before.  
Meet Rich Eldh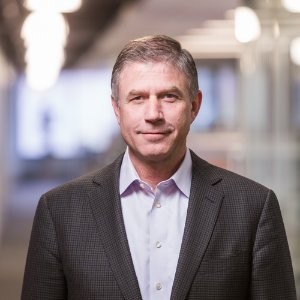 Rich is a successful entrepreneur and industry thought leader in sales, marketing, and customer experience. He has more than 30 years building his knowledge, leading businesses, and people, executing go-to-market strategies throughout the world. Rich is a trusted advisor, offering his executive leadership and marketing, sales, and operational experience and guidance to the ScentBridge team. He is also a board member and investor in Smart Connected Ventures, the parent company of ScentBridge and BlueStreak IOT.
Rich is the Co-Founder Emeritus of SiriusDecisions which is now part of the public company, Forrester Inc. SiriusDecisions was a world-renowned business advisory organization. It specializes in Sales, Marketing, Customer Experience, and Product advice and consulting. While leading SiriusDecisions, Rich worked with hundreds of companies across multiple industries, including Software, Enterprise Technology, Financial Services, Manufacturing, and Information Services organizations. He worked with organizations in the US, Europe, South & Central America, S. Asia, and Australia, providing guidance and advice on go-to-market strategy and operations. This experience offers a rich set of insights and best practices to draw upon when interacting with new and established organizations.
Rich has previously participated in the startup and sale of multiple successful businesses. In addition, prior organizations he has worked at include, North American Plastic, Four Phase Systems, Hewlett Packard, Gartner Group, SiriusDecisions sold to Forrester.