Token Distribution
WHO WE ARE
We invented smart scent delivery.
Our proprietary, first-of-its-kind technology has revolutionized the ambient scent marketing industry. The internationally patented systems utilize a guaranteed smart connection provides effective and measurable scent experiences with mobile app control and monitoring. Backed by our Global Network Operations Center, mobile app-enabled access and consistent fragrance delivery, we've created a whole new category – Intelligent Scent.
Token Distribution
Token Features
SCENT DELIVERY SYSTEMS
Performance, consistency, and compliance.
We are the only scent marketing company that utilizes patented IoT technology to provide uninterrupted, consistent scent experiences to its customers.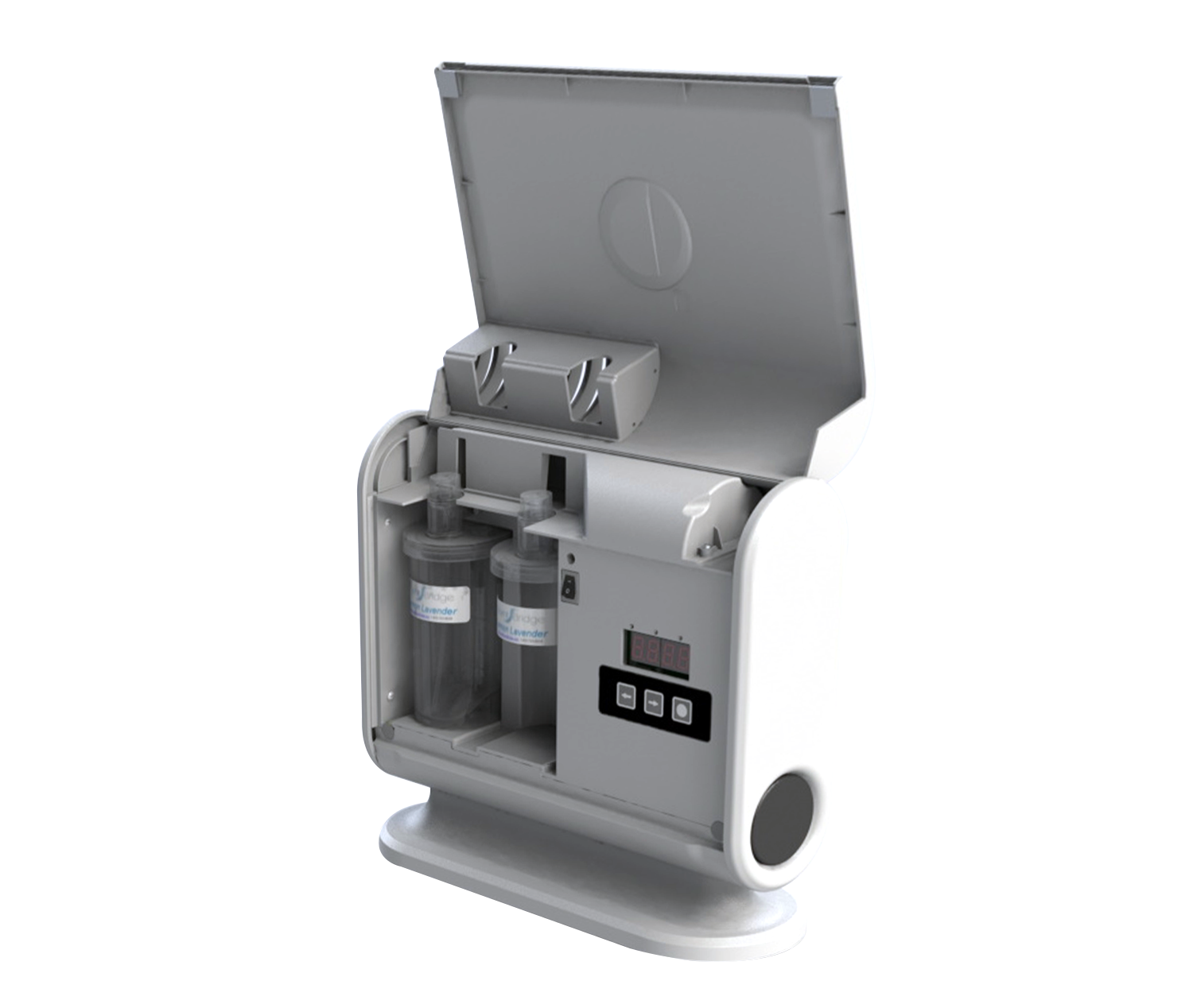 Dual Cartridges
Choose between day-parted fragrances or NeverOut™ mode.
Adaptive Connectivity
Built-in 4G wireless, WiFi, or bluetooth.
Mounting Options
Stand, wall, track light, and HVAC mounting options available.
Revolutionary Technology
Engineered to produce high-quality, consistent ambient fragrance, our patented, first-of-its-kind intelligent scent system makes experiential branding precise, monitored, and intelligent.
App-Enabled
As well as communicating with our centralized command center, our technology "talks" with you, too. Using your smartphone or other mobile device, you can manage and monitor scent levels across all the locations of your organization.
Centralized Command Center
To deliver intelligent scent, each diffuser connects via 4G/5G cellular to our integrated global network. This enables each scent diffuser to "talk" with our centralized command center. Users are able to see and fine-tune fragrance performance remotely with data tracking, fragrance measurement, and service monitoring. The result: your fragrance never runs out.
Operational Ease
The operational hassles of "dumb" diffusers are a thing of the past. Your fragrance performance and equipment are not only monitored by our system, but proactively maintained by our service network. The net result: precise scent levels across all the locations of your organization. Equally as important, your fragrance impressions always deliver.
Token Features
Token Architecture
OUR TECHNOLOGY
Unlike our competitors, our solutions are monitored and controlled via a guaranteed smart connection, enabling us to constantly monitor your scent delivery without relying upon your company's IT networks for the data connection.
Why is this important? In 2013, Target's corporate systems were hacked and millions of customer records were accessed. A subcontractor opened a backdoor when they connected their "smart device" to the the Target network.
This can ONLY happen if you allow those connected devices on your network. NO ONE will ever hack your mission critical IT systems through our connected scent systems, because we keep our scent network totally separate from your IT network.
Whether you have one location or thousands, our smart scent technology ensures that every location has the right fragrance impression, consistently delivered over time.
Token Architecture